Surfing an online shopping site, you might wonder how it is so easy to buy things online. The emergence of e-commerce has been a boon to the people of the world. 
You certainly can't deny the fact that the e-commerce portals have saved your time and provided you with the best possible deals!
Asia Pacific is largest consumer market and showing fastest growth in online services and India is the fasted growing market in e-commerce. Online services have started playing important role in Indian economic growth as well. 
Increasing Demand in Domestic Market:
In such scenario, increasing demand is inevitable in the domestic market. Business owners should train their team to get ready for the future opportunity. One of the most challenging processes is managing goods transports, in terms of cost and security both. 
The finished products are often physically located far from the manufacturing plant from the consumption market or the common terminal to export further.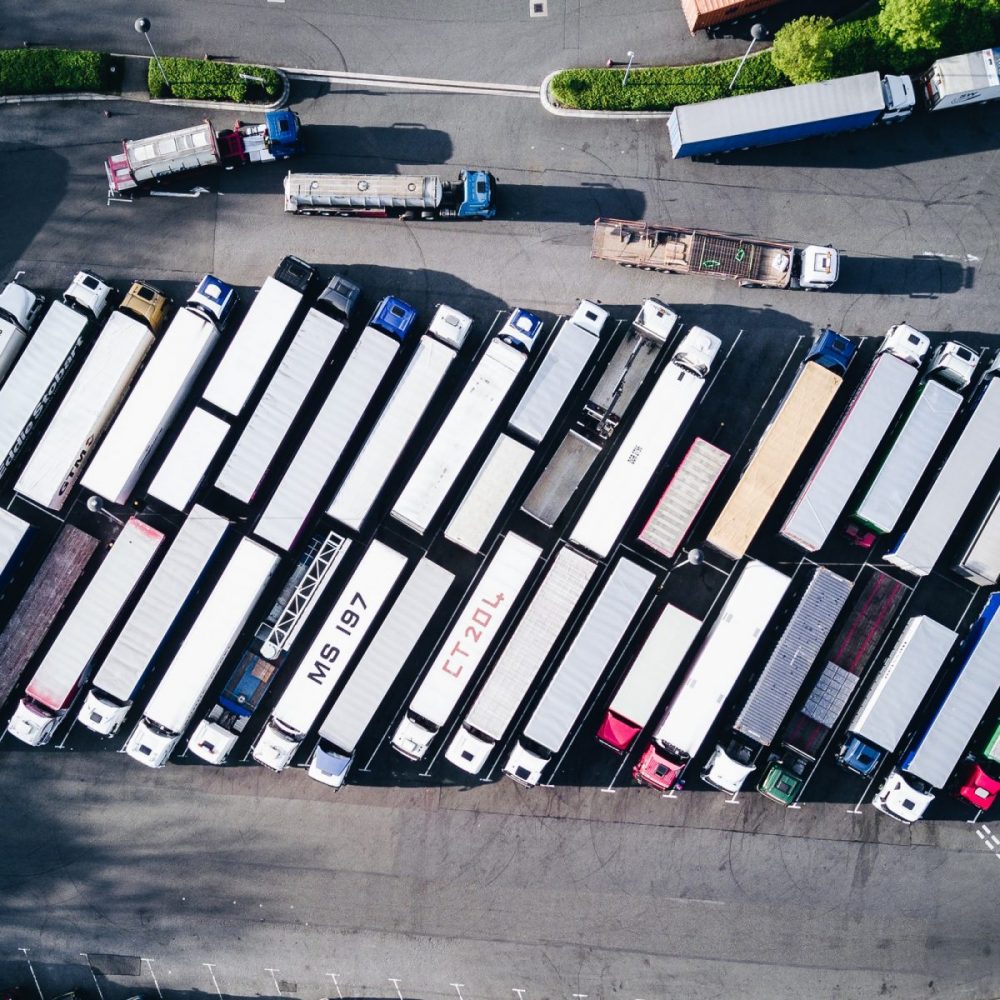 Mode of transport used to move goods depends on the goods to transport, volume of goods produced, distance covered and destination to reach. Typical transport solutions used in India for product movement:
Bulk trucking by road

Rail or unit train transport

Domestic water transport

Pipeline transport
Cost and Time Analysis in Bulk Transportation of Goods:
Whichever mode is being used for goods movement, it's critically important to analyse the process followed with time and cost involved in managing whole bulk transportation service. 
Delay in material transport – Moving cargo quickly and efficiently directly affect your business revenue. Manufacture and small business owners are continuously facing losses because of low reliability issue of offline brokers dealing in truck booking services. 
Excessive cost – Lack of structured process to decide full load or part load truck booking cost and uncontrolled economic or social conditions end up business owners paying high cost for the offline transport solutions. Businesses do not have much of control on their goods transport cost and have to rely on whatever information provided by the broker/truck service provider. They have completely no transparency about the cost being charged to them.   
Poor Customer Support – When a customer is not well informed, there are high chances of fraudulent in business. What is the current position of your goods and when exactly it's going to arrive on the destination, this information can help you to plan related process before time and help to increase overall productivity? 
How to move in market:
Environment concerns, safety features and internet connectivity has changed the way businesses manage their goods transportation. 
Industrial transport services are also not untouched with technology advancement, even facilitated on-demand transporter in cheapest cost for different types of goods to move. 
According to recent survey conducted by Delloitte shows that most of the businesses looking for freight booking management and integrated supply chain. While selecting Good Transport service for product movement, 80% of participants in the survey consider services great in fleet management with transparency, 83% safety and 75% real time monitoring of vehicle during bulk transportation service. 
Online portal just made things a lot easier for you, not only for end consumers even for business owners as well.  
The best thing about them is- they have strict policies and rules that work on giving maximum satisfaction to their clients in terms of security and reliability. In order to achieve that objective, all partner/truck operators are verified and trained to deliver the best possible transportation service, with minimum cost and maximum quality.
However, have you ever heard of an online portal that saves you the time of booking for a truck to move your things from one place to another and provide reliable support? 
It is natural for everyone to think that an online transportation service is only for the large enterprises. Well, that would be another no. 
As the name suggests, Trukky.com is an online goods transport company that helps you save ample amount of time and releases you with the pain of choosing the right truck service/broker, and calling them at least a hundred times before they come to your location. 
Trukky not only welcome the businesses from all revenue size, but also make sure that you get the best service at the least cost. 
A cherry on the cake would be the extra discounts that they offer time to time. 
You might be wondering that an online portal of a thing like that would only be limited to a full load capacity of goods and that, there will be a minimum quantity of goods required to be transported. Well, they don't only offer the full load capacity of the movement of goods, but also welcome the part-load capacity of goods. 
Now, is that not what a rational consumer would want?
It is present across more than 50 cities, covering all the top ones like Delhi, Mumbai, Ahmedabad, Surat, Baroda, Indore and adding many each passing day. They now collaborated over 2800 trucks pan India and have over 500 happy and satisfied customers.