Economists say that if you are trying to find out the economic health of a country, start with counting the number of trucks on the road. The carriers of all the manufactured and retail goods on Indian roads, Trucks tell how much consumers are consuming, by the goods' carted by trucks.
Since transport is the backbone of several industries and businesses, the role of a transportation company is indeed very important in a market that leads to a lot of management. Traditional ways of doing things are absolutely obsolete these days, giving birth to the need for advanced ways of managing the chores of transportation in an efficient and effective way.
The backbone of an economy
Transport or more specifically brokers/transport agencies or trucking companies have today become the lifelines of small and big businesses. The trucking businesses, dominated mainly by brokers, are responsible for the success or failures of all industries that require regular inbound goods to run their operations smoothly.
If you are looking for the Cheapest International Shipping Service then Trukky is the best Company who can provide the cheapest international shipping at a very low price.
If you are looking for International Shipping in China then go to Trukky logistics website and book your consignment with filling all details.
When the production process is complete, companies need to reach out to suitable markets. The trucking services help the industries in transporting their end product safely and timely to the end consumers. Therefore, trucking services play a very important role in helping out the industries in their pre-production and post-production operations.  
The common people also need trucking services just like the industries and business. They frequently require transportation services for construction works, transportation of household goods, such as furniture etc.
The trucking services in India are evolving their role fast to suit the rising needs of the various businesses of the nation. They are getting technologically connected to give their users what they need – reliability, effective cost, tracking etc. Let us further understand the various features of trucking companies that help them in carrying out their role responsibly.
 3 ways trucking companies can change the way you do business
Reliable and quick, pan India service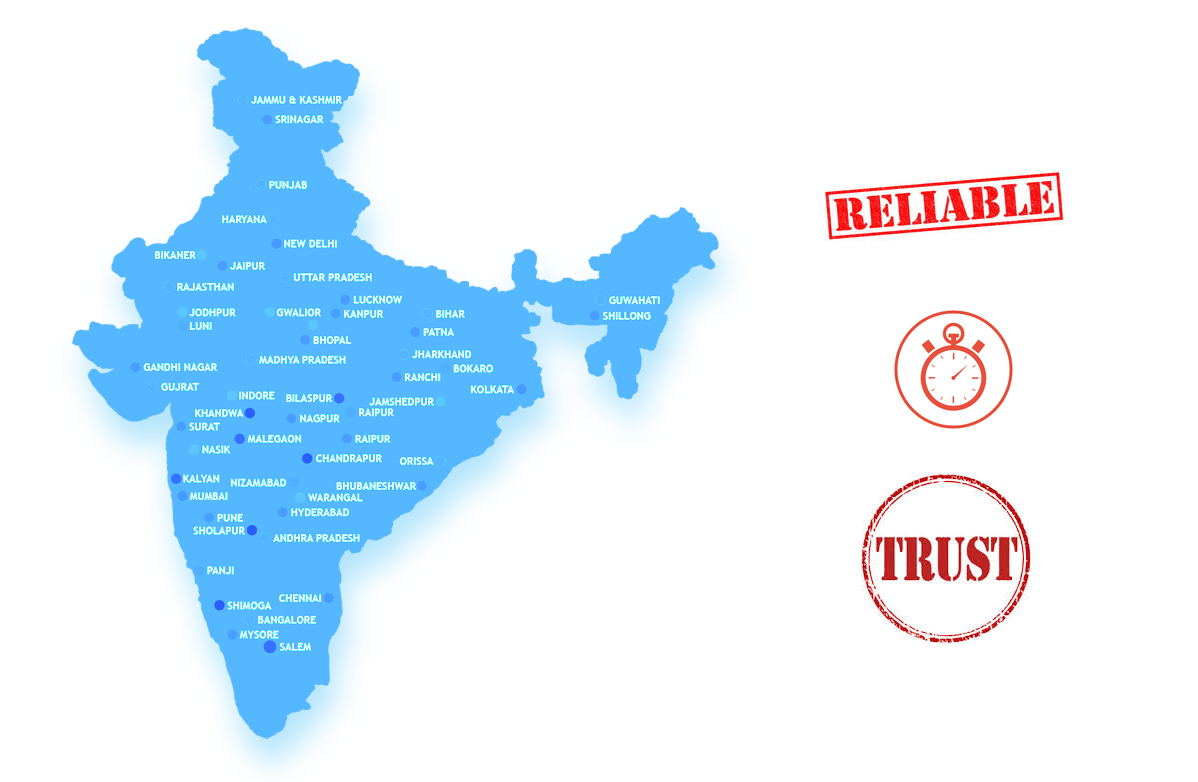 Transportation service is often blamed when a broker is unable to serve its customers, either due to truck unavailability, delay or loss in transit. Late deliveries cause a range of service problems and generate customer complaints. Being in transit, products can incur damages due to mishandling, wrong way of loading shipments in the truck, accidents or overloading with different cargo without customers' knowledge. Such instances can frustrate and dissatisfy customers, who end up investing time in sourcing through multiple brokers as organized transport companies are either expensive or non-responsive towards ad-hoc client requirements
But when you take the services of a transport service provider like Trukky, it helps you to perform the job on time with complete and consistent deliveries. This will instill confidence in the consumer about your services and help in getting more business for your company than engaging with unreliable brokers.
However, the trucking companies that you choose, need to have a brand image in the market of being a reliable service provider. They also have to be quick to meet their deadlines when delivering goods pan India.
At Trukky, we make sure that the drivers assigned to do your job are 100% verified and have a sound background. Moreover, our payment gateways are safe and protected and provide service assurance. Through our large network of truckers, we provide services in major Indian cities, Delhi- NCR, Mumbai – suburbs, Ahmedabad, Indore, Hyderabad, Kolkata, Guwahati, Vishakhapatnam, Chennai, Bangalore, Hubli, Cochin, Vijayawada, Nagpur, bhubaneswar, Jaipur,  Aurangabad, Pune and more.    
Complete end-to-end tracking
The unorganized players like the brokers still fail to evolve as per customer requirements and continue to operate in a traditional way with no special focus towards client satisfaction.
On the other hand, the organized companies have slowly started to adapt to the technological evolution in the industry to stay competitive but face a great challenge due to the traditional operational structure and low adoption rate.
Trukky, however, has the vision to digitize the trucking operations and to achieve an efficient connected transportation network through the web and mobile applications in India. We have built user-friendly interfaces for both customers and operators to bring about seamless operations.  
Once the booking is made, a Dashboard is created that gives start-to-end visibility of the shipments online and 24×7 support to the customer instantly.
Our interface is the one-stop window for the entire process – Book, manage, track shipments, giving shipping instructions and making payments. Sitting comfortably, the consumer gets web and mobile notifications on the location and delivery of the shipment. Moreover, there is 24/7 expert support and live chat available to help out consumers.
Attractive pricing with insurance
Organised transport companies establish a direct connection with the drivers and fleet owners. This allows in eradicating the brokers and transporters from the entire process. Hence, as the middleman's margin is eliminated, the total cost for the customer comes down.
Trukky, through an attached network of trucks, works to bring down the cost of truck hire to pass on the benefit to the customer.
Kolkata Transport Services now avail with Top City
Delhi to Kolkata Transport Services

Mumbai to Kolkata Transport Services

Ahmedabad to Kolkata Transport Services

Gurgaon to Kolkata Transport Services
Moreover, unlike the traditional market, Trukky ensures service delivery and ensures transparency with a claim policy to cover for damages, delays etc. Quick refund is provided in case of damage, late delivery or other transit issues. We also provide insurance assistance with damage refund up to Rs 8,000.