The road network in India make with transport agency in Delhi is known to be the second largest around the globe after The United States. The nation includes almost 4.7 million Km of road network. Moreover, these roads carry millions of vehicles transporting to different parts of the country. The road transport holds around 5 percent of the country's GDP.
These industries like Delhi transport services or transport service in other cities are highly affected by various disorganized services, dishonesty at various levels, accidents and low-quality services. Additionally, the fact that every business runs on trust which most of the offline working organizations have an awful record of keeping when we talk about putting forward some new technical facilities such as package vehicle tracking etc.
The web-based Delhi transport booking service provider like Trukky can help with the best and most trusted goods transportation with just a few clicks.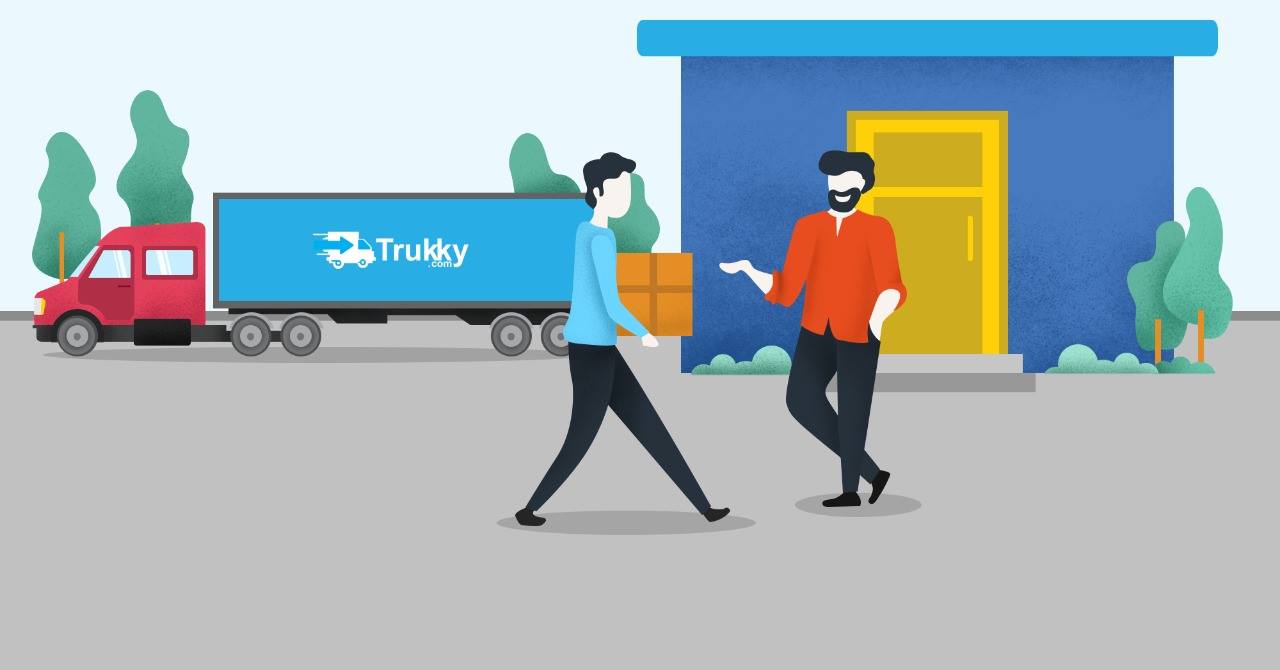 Materialization of online market for truck load in Delhi
The market is getting loaded with a number of technically advanced startup companies and online solutions like Trukky owing to the incredible technical advancement that has been obvious in all the fields.
This technological progression also came to light with Delhi transport services and goods carrier business along several solutions putting forward the services such as live load tracking on GPS turning it easier for the customers to track every move of the vehicle in transit.                         
Get transport booked online with Delhi transporters
The transport booking in Delhi with Delhi Transporters areas like okhla, jasola, kirti nagar, karol bagh, kashmiri gate, Punjabi bagh, zakhira, mohan cooperative, etc can now be easily managed with online transport services in Delhi. Now, you can easily get your load moved from delhi to Mumbai or any other locations through Trukky's professional assistance and trusted web-based transport bookings.
The Technicalities offered include:  
Securing the goods with insurance support to keep away the clients from undergoing any kind of losses in case of any accident.     

Internet of Things (IoT): they allow checking real-time rates for the services even before getting one booked. This will definitely assist the users to manage their budget and save more on goods transportation every time they transport.    

The next best facility they offer is vehicle tracking. Yes, you can actually track you're the current location of your load either through web or mobile app. This will help the customers to build trust and stay calm while transporting their goods to distant locations.  

They are providing the required mobile App supporting various languages together with the hassle-free user interface.
The major cities served from transport agency in Delhi:
Why to book transport service online with Trukky?    
The main reason cause of truck loading price in Delhi At present, various organizations have come up with a transport service booking but all are not trustworthy. Trukky is the only organization that is offering the clients with best managed Delhi transport services and services at various other routes and cities. So, this is the best place to transport your goods safe and insured to far-flung locations around the country at the most affordable rates.         
Well, if we talk about the material types transported majorly are steel, furniture, coal, electronics, cement, textiles, chemicals and more. The best reason for which people all the clients love transporting their goods with Trukky is that they allow the customers to choose from a variety of vehicles such as single axle 32 ft, 16 ton truck, eicher 19 feet, half body truck, full body truck, tanker, multi axle 32 ft/21 ton/ 9 ton, flatbed truck, trailer, Dumper, close body container etc. So now, quickly get a transport service transport agency in Delhi booked and choose the goods carrier in accordance with the requirement of what is to be loaded.