Why choose us?
We believe in innovation-driven technology.
Our instant price predicting algorithm and partnership with utmost trusted shippers and carriers helps us facilitate an effortless booking experience.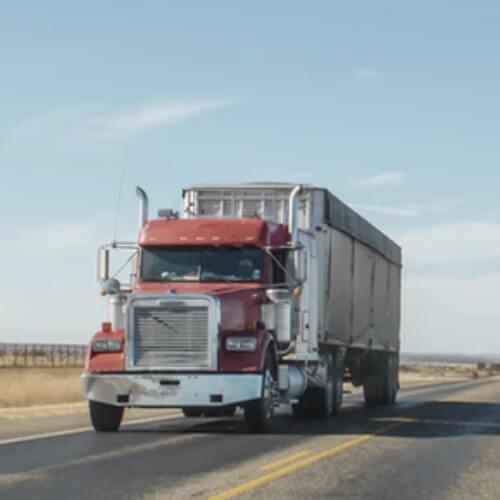 Instant price
We don't do back-and-forth unnecessary phone calls and emails for a quote. Get an instant price for your shipment and get a truck in seconds- anywhere, anytime.
3 Step instant pricing
Enter - location, load type & get the price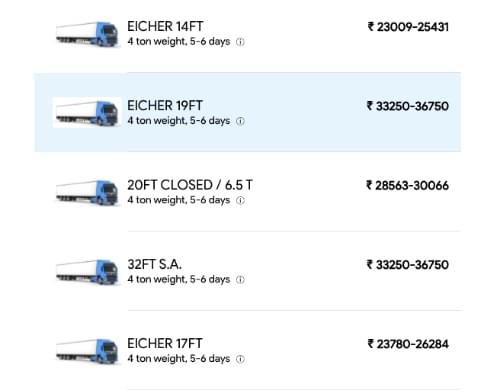 Advanced technology
Your dashboard shows you the journey of your freight at every step of its journey in real-time. With alerts and updates from our operations team, you get visibility and clear control of your shipment.
Live tracking
Easy payment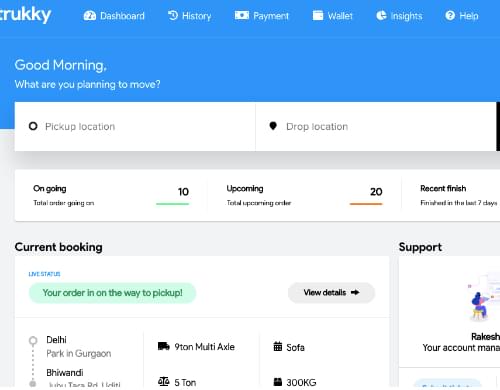 A single platform for all freight need
We have an innovative, tech-focused and user-friendly platform to provide you with an unbeatable experience.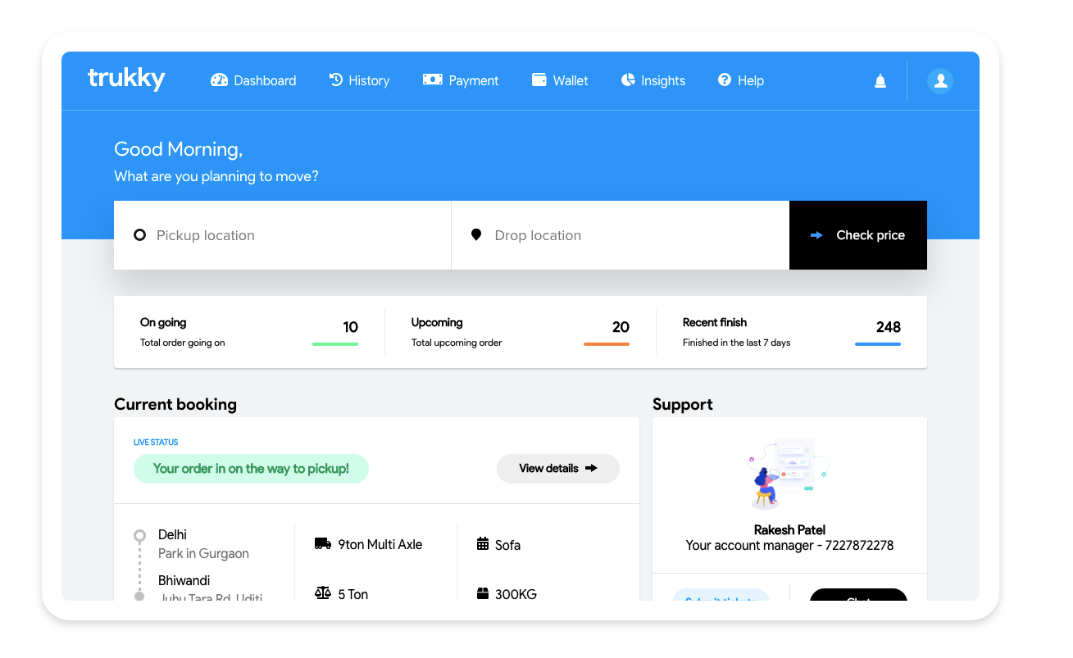 Manage easily
View all your delivery activity, manage, track your shipment- all in place
Tracking
Real time GPS tracking of in-progress orders anywhere, anytime.
Pay securely
Quick and hassle-free online payments are our thing. No hidden costs.
Reliable supply
We got you during your critical capacity moments with our large network of verified drivers. We screen them and continuously monitor them.
Verified drivers
10000+ truck network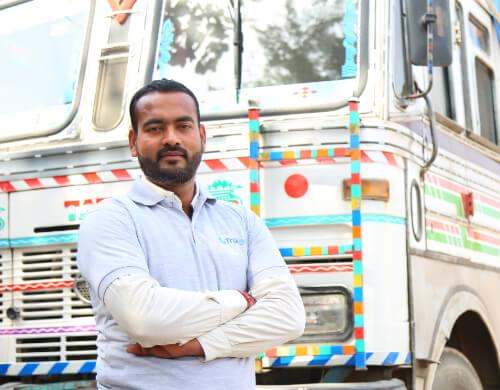 Dedicated support
Trukky delivers all year round 24X7 support, which is the core strength of our operations team.
Email support
Call back support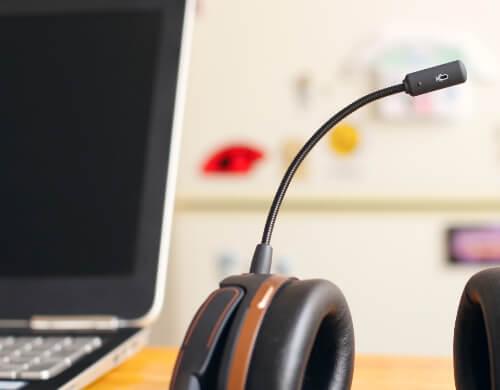 From startups to the world's largest companies
Thousands of companies move their goods using Trukky in more than 50 cities.
I am satisfied with Trukky's service and support process, delivery process is also very smooth, I Will definitely use this service again in future.

Mr Sagar Kulkarni,

Abisko

Excellent service provided by trukky, they follow the on time delivery and provide hassle free truck service with affordable price, safety, real-time pricing, insurance assistance, it's really amazing. Overall the service is excellent.

Trukky provided timely update and the hassle free booking, they shipped my material on time without any delay, I am very happy with the quality of service & interface.

Rajeev Patel,

Light Speed

I am happy with the satisfactory services and quick response I received from trukky. The delivery time is also according to my need, the overall experience is very good with trukky logistics.

I am satisfied with the service quality, the service was excellent. Driver was very good & he delivered the consignment much before than expected time, in one word TRUKKY-"BEST SERVICE PROVIDER"
1 of 5
Instant prices for freight transport in India.