Before getting into any detail I would like to start with what made our day on 2nd January this year. It was the second working day of the year with lots of enthusiasm and spirit towards new opportunities and milestones but a small instance on the very day made us feel not only proud but also made satisfied for our 2 years effort, few of our Truck owners working in association with Trukky surprised one of our supply chain executives, Mr. Dharmesh Shah, with a birthday cake and wonderful celebrations in the midst of a usual field day. Now, this is so obvious that these transporters and drivers showed up this loving gesture just because of the trust they have developed not only on the company but also on its representatives who frequently engage within the community.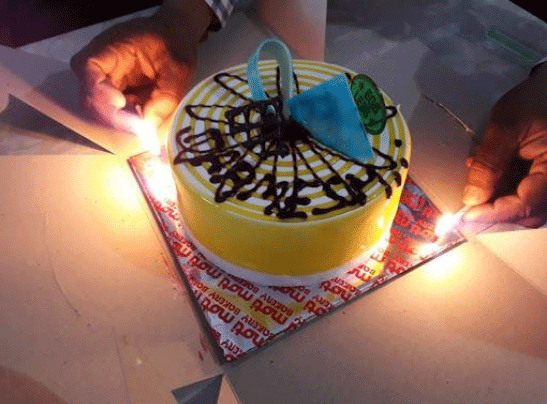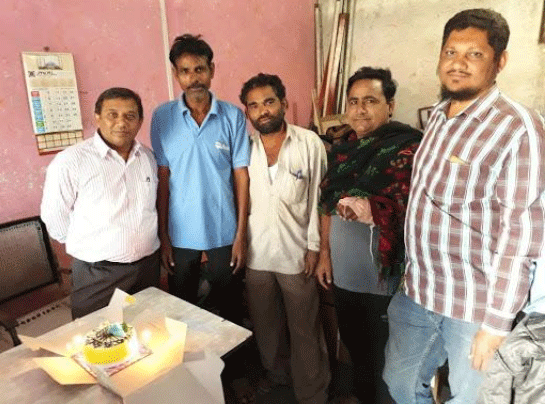 Why is Trust & Relationship important for a tech-driven company?
The transportation industry is very rough in nature and players typically are not comfortable transacting with one another unless they know who they are dealing with. There are issues such as pilferage of money or goods or both at various layers that cannot be determined beforehand.
Though each stakeholder needs one another to keep the value stream going but at the same time the relationship is so weakened due to lack of trust built over decades and is one of the key factors, which has inhibited the industry from evolving unlike other industries. Moreover, the payment cycles are not very great, accompanied by bad debts, which increases the financial liability and can lead to players shutting shop.
In business practice these days, companies have regularly made thoughtful efforts to set up stronger dealings with the suppliers and clients. As the method of decreasing prices, escalating efficiency, improving technology & quality, together with boosting competitive advantage, many firms are moving away from traditional business relationships and are forging closer and more mutual ties with supply chain partners.
One of the most misinterpreted and grown areas for study in the industry of supply chain relationships are in the area of trust. Trust is said to be one among highly discussed elements that are involved in making the supply chains perform in a better and effective manner.
Among the many elements critical to managing supply chains, trust is said to be one among the most frequently mentioned elements, up till now, one of the most difficult to measure.
Trust or dependency is an important factor creating high assurance among the supply chain partners. The existence of trust boosts noticeably the possibility of triumphant supply chain performance. The lack of trust between supply chain associates regularly upshots in inefficient and unproductive performance as the operational costs go high.
Even though the literature frequently states a connection between reliance and assurance, there is the scarcity of practical testing of this sort of relationship in the supply system. It has been noticed that information sharing decreases the intensity of behavioral vagueness, which, sequentially, perks up the trust level.
Reputation matters
A good and trusted position in the market holds a strong and positive effect on the process of building high levels of reliance. Whereas a partner's professed conflict creates a strong negative impact on trust. Finally, the level of commitment is strongly related to the level of trust.
The unbeaten supply chain functioning is totally dependent on a high trust level and a strong pledge among the supply chain partners. Successful supply chain planning is completely founded on the collective details and faith among the partners is an important necessity for winning supply chain management.
Trukky's Trust building
All the employees at Trukky are highly dedicated to serving the clients and also for keeping the drivers and vendors happy & satisfied with our professional support towards them. Our experts always make sure that the customers, vendors and even the drivers are satisfied while working with Trukky. Our On-demand transport booking platform and technically advanced work process have made us earn the trust of thousands of our clients around the country.